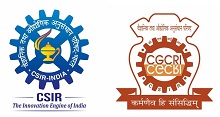 সিএসআইআর-কেন্দ্রীয় কাঁচ ও সেরামিক গবেষণা সংস্থা
सीएसआईआर-केंद्रीय काँच एवं सिरामिक अनुसंधान संस्थान
CSIR-Central Glass & Ceramic Research Institute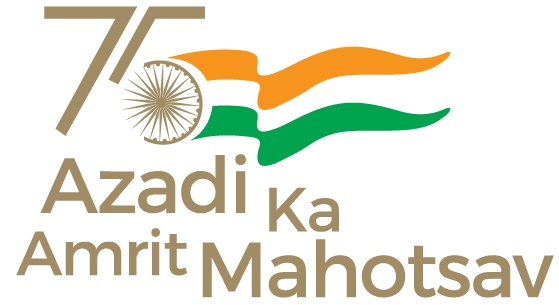 LIST OF PEST CONTROL CONTRACTORS
Sl. No.
Name & address of contractor
Sl. No.
Name & address of contractor
1
M/s. EGC Group
6A, Rajani Bhattacharjee Lane
Kolkata-700026
(M): 9339435196
3
M/s. Next Zen Pest Control Pvt. Ltd.
D-45, Katju Nagar
Kolkata-700032
(M): 9330219331
2
M/s. Modern Pest Control
18, South Road
Kolkata-700075
(M): 9831073385
4
M/s. BBDS Pest Services Pvt. Ltd.
Biradingi
PO-Netajigarh
Howrah-711108
(M): 9331970561
Terms & conditions:
The enlisted contractors will be eligible to obtain the tender notice for Civil/Electrical/Sanitary & Plumbing/Pest Control/Job Contract works up to estimated cost of 5 lakhs for a period of 3 years.
You will be required to deposit Earnest Money with each Tender/Quotation as per terms and conditions laid down in the tender notice/documents.
You should give the details of supervisors, labours (name, father's name, age, address etc.) alongwith an ID card with photograph from your end before starting any work at CGCRI for identification by our security personnel.
Security Deposit/Performance Guarantee will be recovered from the bills in accordance with the terms of the tender from time to time.
Your performance with regard to quality and promptness in execution of jobs will be evaluated by the Engineering Services Division of CGCRI. In the event of finding poor quality workmanship and unacceptable delay in execution of jobs your enlistment may be treated as cancelled at the sole discretion of the competent authority of CGCRI.
You should intimate the change of your address & phone numbers etc. if any, in future immediately after such changes. Otherwise your name will be liable to be cancelled from the enlistment list.
If you fail to attend tendering three times consecutively, your candidature will be reviewed and you may not be considered for enlistment in future also.
You will have to submit the renewal documents viz. requisite parts of Supervisory Competency Certificate., Electrical contractor's licence, VAT, ESI, EPF, PAN, Trade Licence etc. once in a year or on demand for verification and record. Discontinuation of engagement of your electrical supervisor will be liable to cancellation of your enlistment.
Your enlistment may be cancelled without any notice for any of the following reasons:

Failure in tendering to observe the instructions given in tender forms including schedule thereto.
Failure to perform a contract or contracts satisfactorily and in accordance with the contractual obligations.
Withdrawal of offer/discontinuation of work in the mid-way.
If found unsuitable for being entrusted with government work on the basis of police investigation report.
Unsatisfactory & undesirable conducts on the part of contractor affecting the normal activities of the Institute.
Fatal accident for the contractor workers due to the negligence on the part of the contractor.
Involvement in the activities detrimental to the interest of the Institute.
Bad workmanship resulting in poor quality of work.
Delay in execution of work on account of your negligence.
Failure on your part to safeguard Institute's property against theft & pilferage.

You shall have to follow all Central Govt., State Govt. & Statutory Acts, Rules & Regulations.
You shall be responsible for Contract Labour (Regulation & Abolition) Act, 1970 to be followed by the contractor during the execution of work.
You will be solely responsible for any accident that may occur during the progress of the work and also for injury to person during execution of work. In the event of any such accident the contractor will be responsible and must pay proper compensation for the same as the workman's Compensation Act 1923 (wherein the Employee's State Insurance Act 1948 is not applicable).
No Labour of minor age shall be employed in the work.
Statutory minimum wages to all the categories of labour to be paid as per notification issued by the appropriate authority of Govt. of India from time to time.
You will be required to have sufficient technical personnel during quotation and submitting tenders as per general rules and directions of the Institute & also for supervision of works, you shall have to employ one licensed supervisor having sufficient experience during execution of Electrical works.
Although this enlistment for a period of 3 years but this may remain valid till finalisation of the next enlistment or further review, at the soul discretion of the Institute Authority.
Director, CGCRI reserves the right to cancel the enlistment without assigning any reason thereof.
Last Updated on July 25, 2019