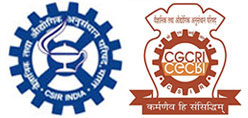 সিএসআইআর-কেন্দ্রীয় কাঁচ ও সেরামিক গবেষণা সংস্থা
सीएसआईआर-केंद्रीय काँच एवं सिरामिक अनुसंधान संस्थान
CSIR-Central Glass & Ceramic Research Institute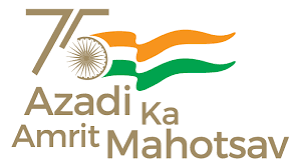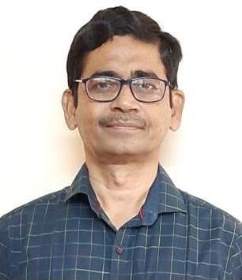 Dr. Milan Kanti Naskar
Senior Principal Scientist & Professor (AcSIR)
Head, Testing and Characterization Cell
Leader (Ceramic Precursors) , Advanced Ceramics & Composites Division
---
Contact Information:
Phone: +91-033-2473 3496 Extn. 3516
Fax: +91-033-24730957
E-mail: milan@cgcri.res.in
Dr. Milan Kanti Naskar
Joined CSIR-CGCRI on July 26, 1990
Professional Career
Visiting Scientist at the Department of Chemical Engineering, University of Minnesota, Minnesota, USA during July to October, 2009 under Raman Research Fellowship Programme.
Visiting Fellow at the Jawaharlal Nehru Centre for Advanced Scientific Research (JNCASR), Bangalore, India during December, 2005 to March, 2006.
Visiting Fellow of a Summer School on "Porous Materials" organized by the International Center for Materials Research (ICMR), University of California, Santa Barbara, USA during July 30 to August 12, 2006.
Visiting Fellow of a group training course on "Inorganic Materials and Technology for Electronics Industry" organized by the Japan International Cooperation Agency (JICA) under the International Cooperation Programme of the Government of Japan during September 4 to December 15, 1996.
Visiting Fellow of a group training course on "Advanced School on Nanomaterials Preparation, Characterization and Nanomanipulation" organized by the Department of Science and Technology (DST), Government of India held at the Indian Institute of Science, Bangalore during February 9-22, 2003.
Education
| Degree | Discipline | University; Year |
| --- | --- | --- |
| B.Sc. | Chemistry Hons. | University of Calcutta |
| M.Sc. | Chemistry | University of Calcutta |
| Ph. D. | Science | Jadavpur University |
Patents Granted
International: Three (3) 
Indian: Eight (8) 
Patents Filed
Indian: Two (2) 
Research Interest
Sol-gel and soft chemical processing of nanostructured materials, ceramic powders, fibres and thin film
Porous materials for waste water treatment and catalytic applications
Zeolite-based membranes for gas separation and alcohol/water pervaporation
Utilization of agro- and industrial waste materials for value added materials
Notable Research Contribution
Development of a fibre-spinning technique and preparation of doped zirconia fibres by sol-gel spinning technique in Kg level.
Processing for the synthesis of tailor-made ceramic oxide particles of different sizes (nano to micron level) and shapes by facile soft-chemical techniques (microemulsion and hydrothermal), and their applications.
Utilization of agro-waste (rice husk ash) and industrial waste (fly ash) materials for the synthesis of zeolite and other silica-based materials.
Development of zeolite membrane for gas permeation/separation/pervaporation
Designing for the synthesis of mesoporous transition metal oxides for catalytic applications.
Development of morphologically controlled tunable porous materials for waste water treatment.
Selected Publications
Summary:In SCI Journals: 106; Presentation in conference: 50 (abstract)
Selected 5 Publications:
"Alkali metal ions induced cube shaped mesoporous hematite particles for improved magnetic properties, and efficient degradation of water pollutants" M. Roy and

 

M. K. Naskar, Phys. Chem. Chem. Phys. 18 (2016) 20528-20541
"Bi-template assisted synthesis of mesoporous manganese oxide nanostructures: Tailoring properties for efficient CO oxidation" M. Roy, S. Basak and

 

M. K. Naskar, Phys. Chem. Chem. Phys., 18 (2016) 5253-5263.
"Ligand-assisted soft-chemical synthesis of self-assembled different shaped mesoporous Co3O4: efficient visible light photocatalysts" M. Roy, S. Ghoah and

 

M. K. Naskar, Phys. Chem. Chem. Phys. 17 (2015) 10160-10169.
"Synthesis of morphology controllable porous Co3O4 nanostructures with tunable textural properties and their catalytic application" M. Roy, S. Ghosh and

 

M. K. Naskar, Dalton Transactions, 43 (2014) 10248-10257.
"A facile soft-chemical synthesis of cube-shaped mesoporous CuO with micro-carpet-like interior" S. Ghosh, M. Roy and

 

M. K. Naskar, Crystal Growth and Design 14(6) (2014) 2977-2984.
Top 2% in the world list in "Materials" published by Stanford University, Elsevier Research Inteligence and SciTech Strategies, USA.
Raman Research Fellowship of CSIR for the year 2009-10.
Materials Research Society of India (MRSI) award for the best poster paper in the years 2001 and 2009.
Malaviya Award of the Indian Ceramic Society for the best paper in the year 2003.
Best paper award in the 8th International Opto-Electronics and Communication Conference (OECC) held during 13-16 October, 2003 at Shanghai, China.
Best paper award in the International Symposium on "Energy Materials: Opportunities and Challenges (ISEM)" held during March 1-2, 2011 at CSIR-CGCRI, Kolkata, India.
Best paper award in the International Symposium on "ALUMINAS-2013: International Conference on High-Tech Aluminas and Unfolding Their Business Prospects" held during March 7-9, 2013, at CSIR-CGCRI, Kolkata, India.
The project entitled, "Sol-gel processing of mesoporous alumina-supported transition metal nanocatalysts" sponsored by SERB (File No. (SR/S3/ME/0035/2012) during July 2013 to June, 2016 was awarded "EXCELLENT" Rating of Project Completion Report (PCR) as PI
Member of Expert Committee to review the project proposal submitted to Department of Science and Technology, Government of India.
Reviewer of project proposal submitted to Department of Science and Technology, Government of India.
Examiner of Ph.D. Thesis
Reviewer of scientific papers published by ACS, RSC, Elsevier, Wiley Interscience and Springer publishers.
Member of The American Chemical Society (Membership No. 30771119)
Member of The American Ceramic Society (Membership No. 1218731)
Member of The Indian Ceramic Society (Membership No. EL-367 [EC])
Member of Materials Research Society of India (Membership No. LM B412)
Ph.D Supervision:
Five (5) completed: CSIR Fellow (2), UGC Fellow (2) and AcSIR Fellow (1)           
M.Tech Supervision: Three (3)
B.Tech. Supervision: Seven (8)
Last Updated on January 14, 2021