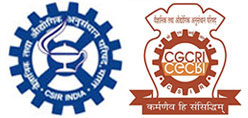 সিএসআইআর-কেন্দ্রীয় কাঁচ ও সেরামিক গবেষণা সংস্থা
सीएसआईआर-केंद्रीय काँच एवं सिरामिक अनुसंधान संस्थान
CSIR-Central Glass & Ceramic Research Institute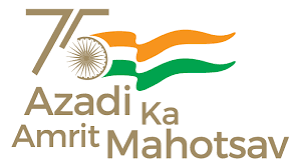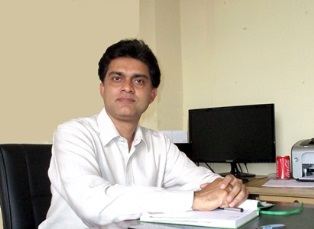 Dr. Kausik Dana
Principal Scientist
Leader (Traditional Ceramics), Refractories and Traditional Ceramics Division
Testing and Characterisation Cell
---
Contact Information:
Phone: +91 -33-24733496 (Ex. 3261)
Fax: +91-33-24730957
E-mail: kdana@cgcri.res.in
Dr. Kausik Dana
Dr. Dana joined CGCRI on 2005
Professional Career
| | | |
| --- | --- | --- |
| Designation | Organisation | Duration |
| Deputy Manager (R&D) | H&R Johnson (I) Ltd. Maharashtra | 2004-2005 |
| Junior Scientist | CSIR-CGCRI, Kolkata | 2005- 2008 |
| Scientist | CSIR-CGCRI, Kolkata | 2008-2012 |
| Senior Scientist | CSIR-CGCRI, Kolkata | 2012-till date |
Education
| Degree | Discipline | University/ Year |
| --- | --- | --- |
| M.Tech. | Ceramic Engg. | University of Calcutta |
| Ph.D (Tech.) | | University of Calcutta |
Patents filed / Granted
Patents filed-2 / Granted-3
A process for the production of high strength superwhite porcelain tile. Swapan.Kr.Das and Kausik Dana. Pat no. 234439 (67/DEL/03). INDIA
A synergistic composition and a process for the production of transparent frit therefrom. Swapan.Kr.Das and Kausik Dana. Pat no. 224355 (56/DEL/02). INDIA
A Composition of making lightweight ceramic articles and a process of making the same. H.S.Maiti, S.K.Das, R.Sarkar. K.Dana and S.Ghatak. Pat no. 255285. (673/DEL/2006)
A process of making organophilic nanoclay with enhanced thermal
stability, Dana Kausik, Mukhopadhyay Kumar Tapas, Madhuchhanda Sarkar, Saheli Ganguly, Ghatak Sankar , 0064NF2013 Date: 03-Apr-2013
A process of making ceramic catalyst for enhancing mullite content of ceramic blank in the aluminosilicate system Dana Kausik, Mukhopadhyay Kumar Tapas, Ganguly Saheli, Sarkar Madhuchhanda, Ghatak Sankar, 0065NF2013, dated 03-Apr-2013
Visiting Scientist (2009-2010) at Cornell University, NewYork, USA.
Ganpule Award from Indian Ceramic Society 2008.
Member, Advisory board, 12th International Ceramics Congress, CIMTEC 2010, Italy.
Winner of 7th CCMR (Cornell Centre for Materials Research) microscopy image contest at Cornell University, USA for best SEM image, 2010.
Fellow of Indian Institute of Ceramics
Executive Council Member, Indian Ceramic Society
Associate Editor of Indoceram
Research Interest
Kinetics of solid state processes, Intercalation of clays and layered double hydroxides, Fire resistant coating, High temperature refractories, Chemically bonded ceramics
Landmark Research Contribution
Organophillic nanoclays from Indian bentonite have been developed by his group, is being validated for real-life application with industrial collaboration. He also made significant contribution to the understanding of phase and microstructural evolution in fly-ash and Slag – incorporated K2O-SiO2-Al2O3 system.
Selected Publications
Publications: In Journals: 45; Conference Proceedings: 22
Selected Papers:
Thermal decomposition of layered double hydroxides: Kinetic modeling and validation, Mostofa Shamim, Kausik Dana, Thermochimica Acta, Volume 632, 20 May 2016, Pages 64-71
Kinetic modelling of solid state magnesium aluminate spinel formation and its validation, Somnath Sinhamahapatra, Mostofa Shamim, Himansu Sekhar Tripathi, Arup Ghosh, Kausik Dana, Ceramics International, Volume 42, Issue 7, 15 May 2016, Pages 9204-9213
Dynamic thermal study to rationalise the role of titania in reaction sintering of magnesia-alumina system. Sinhamahapatra, S.; Dana, K.; Ghosh, A.; Reddy, V. P.; Tripathi, H. S., Ceramics International 2014, 41, (1), 1073-1078.
Bone cement based nanohybrid as a super biomaterial for bone healing. Kapusetti, G.; Misra, N.; Singh, V.; Srivastava, S.; Roy, P.; Dana, K.; Maiti, P., Journal of Materials Chemistry B 2014, 2, (25), 3984-3997.
Intercalation of Perylenediimide Dye into LDH Clays: Enhancement of Photostability, Chanchal Chakraborty, Kausik Dana, and Sudip Malik, J. Phys. Chem. C. 115 [5] (2011) 1996-2004.
Immobilization of poly(fluorene) within clay nanocomposite: An easy way to control keto defect, C.Chakraborty, , K. Dana, and S. Malik, . J. of Colloid and Interface Science, 2012. 368: p. 172-180.
Lamination of Cationic Perylene in Montmorillonite Nano-Gallery: Induced J-Aggregated Nanostructure with Enhanced Photophysical and Thermogravimetric Aspect, C. Chakraborty., K. Dana, and S. Malik,. J. Phys. Chem. C. 2012. 116(39): p. 21116-21123.
Thermogravimetric study of n-alkylammonium-intercalated montmorillonites of different cation exchange capacity , Saheli Ganguly, Kausik Dana and Sankar Ghatak,, J.Therm. Anal. Calom. 100 [1] (2010) 71-78.
Differences in densification behaviour of K and Na-feldspar-containing porcelain bodies. S.K.Das and Kausik Dana. Thermochimica Acta, 406 [1-2] (2003) p 199-206.

Summary: Awarded (1), Ongoing (1)

Last Updated on July 1, 2021