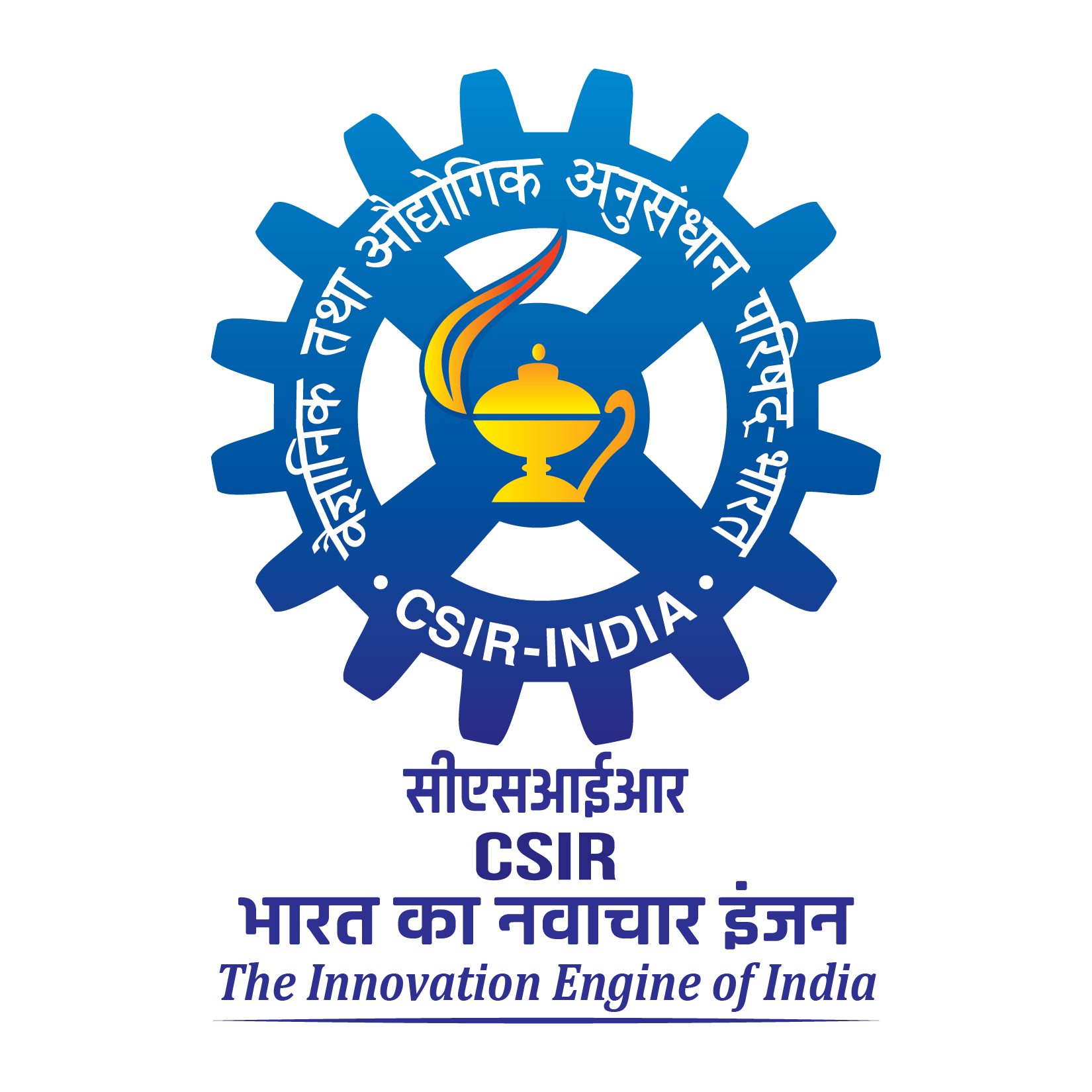 সিএসআইআর-কেন্দ্রীয় কাঁচ ও সেরামিক গবেষণা সংস্থা
सीएसआईआर-केंद्रीय काँच एवं सिरामिक अनुसंधान संस्थान
CSIR-Central Glass & Ceramic Research Institute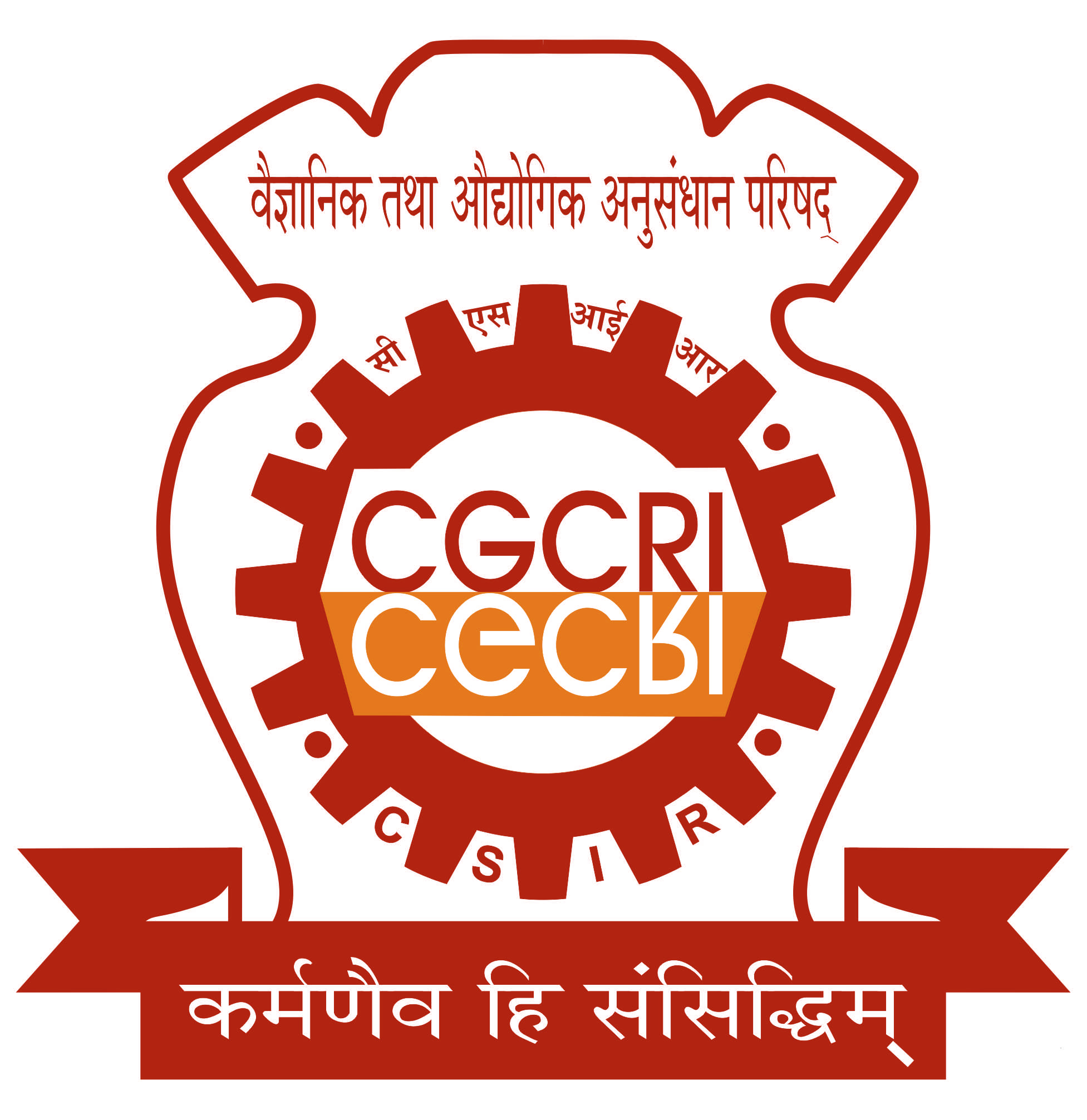 Functional Materials & Devices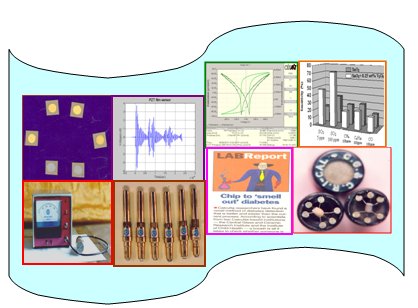 The advent of smart materials, structures and systems on the one hand and the fear of burgeoning terrorism across the globe on the other hand have led to an extensive demand of sensors and actuators having tailor-made properties. Amongst different sensors, gas and vapour sensors are increasingly needed for safety, environmental monitoring and process control and find applications in diverse areas, e.g. monitoring of toxic gases like carbon monoxide, sulfur dioxide, chlorine, combustible gases like methane, LPG, CNG, hydrogen, automobile exhaust pollutants like SOx, NOx, hydrocarbons and measuring and controlling humidity for industrial, nuclear and domestic sectors. Also gas sensors in the form of array or e-nose are of paramount importance for detection of explosives, nerve gas, freshness of fruits and fish, monitoring tea aroma and in medical diagnostics like breath alcohol analyzer, diabetes detection etc. Presently our activity includes development of solid state sensors for detection of methane, LPG, CNG, carbon monoxide, sulfur dioxide, trace moisture, alcohol (breathalyzer) and acetone(biomarker of diabetes in breath).
Basically, a smart structure consists of sensors, actuators and control circuit. An actuator is a transducer capable of transducing an input energy into mechanical energy (displacement/force). Piezoelectric materials are currently used in a variety of applications as sensors and actuators and they play a pivotal role in the arena of smart materials and structures. Ultrasonic structural health monitoring (SHM) is an area where piezoelectric materials in the form of wafers/patches can act as both actuators and sensors. Our present activities include development of multilayer piezoelectric actuators, piezoelectric wafers, and lead-free piezoelectric materials. We have also initiated work on energy harvesting devices using piezoelectric materials.
Recently, to boost collaboration so as to get a tangible outcome, "Sensor Hub" has been formed at CGCRI under the patronage of DST and CSIR. Presently, in the Hub, along with CGCRI, other Institutes in and around kolkata, who have been involved in sensor and related activities for a long time, viz., Jadavpur University, Calcutta University, Bengal Engg. & Science University and Centre for Development of Advanced Computing (C-DAC), Kolkata have joined hands to develop, fabricate and test electronic nose for tea aroma, MEMS-based battery operated methane and carbon monoxide sensors and arsenic detection kits. The Hub will provide pilot production and testing facilities of sensor and sensor array modules for food, agriculture and environmental applications so that the developed technologies can be transferred directly to the interested parties.
Sensors for detection of toxic and combustibles gases like methane, carbon monoxide and LPG.
Sensors for tea aroma electronic nose
Semiconductor sensor based breath analyzer for noninvasive monitoring of diabetes
Humidity sensors for high temperature nuclear applications
Trace moisture sensors for different applications
Piezoelectric wafers for NDE of structures
Non-lead based piezoelectric materials and multiferroic materials
High block-force packaged multilayer piezoelectric actuators for aerospace applications
Energy harvesting devices using piezoelectric materials
LPG leakage alarm
Trace moisture sensors
Piezoelectric wafers for NDE of structures
Packaged multilayer piezoelectric actuators ( Under Development )
Patent granted /filled/Technology developed /transferered
Sl No.
     Patent Name & Number
Inventor
Filling date
Country
1.

 A process for preparation of thin film moisture sensor for determination of trace moisture in gaseous phase.

Number: 0154NF2019.

P.Sujatha Devi, Sagnik Das, Debdulal Saha
October,2019
India
2.

 A green process for fabricating low cost alumina tubes as substrates for various sensor development.

Number: 0231NF2019

P.Sujatha Devi, Sagnik Das, Debdulal Saha

December, 2019
India
3

A Novel Metal Oxide-Polymer Nano Composite for Ammonia Sensing at Temperatures below ambient including Sub-Zero Temperatures",

Number.: 202111015506

Swastik Mondal, Nirman Chakraborty
31.03.2021
India
4

A Novel Metal Oxide-Polymer Nano Composite for Ammonia Sensing at Temperatures below ambient including Sub-Zero Temperatures".

PCT/IN2022/050309

Swastik Mondal, Nirman Chakraborty
26.03.2022
 
5
A Smartphone-interfaced Point-of-Care Sensor Device for Rapid and Label-Free Detection of Biomolecules"

Somenath Roy, Siddhartha Shankar Bhunia,

Preetam Guha Ray

Under process
 
Ongoing Project

Sl.No.

Project Title

Funding Agencies

Amount

Duration

1.

Development of Graphene-Metal Oxide Nanocomposite Sensor-based Hand-Held Electronic Nose for the Detection of Formalin Adulteration in Fish

(GAP 0375).

ASEAN-India, SERB

21,82,000.00

16/08/2021-

15/08/ 2023

2.

Development of nanocomposite moisture transmitter for   monitoring ppm moisture in transformer oil through wireless communication system

CPRI, Ministry of Power

36,58,5384.00

18/01/2023 -17/01/2025

3

Development of flexible piezosensor platforms for engineering critical applications

CSIR mission mode

93,00,000

July 2020-June 2023

4

Development and characterization Lambwave transducers with high directionality using Piezo wafers and patches

CSIR mission mode

1,03,00,000

Feb 2022-Jan 2025

5

Development of WO3/Graphene nanocomposite thin films for  electrochromic display

CSIR- Mission  mode

73 lakhs

2020-2023

6

Solid-solid phase change materials (SS-PCMs) for applications in cold storage for efficient food preservation

CSIR-ATLAS project

130 Lakhs

2021 – 2023

7

Development of IoT-enabled Point-of-Care Sensors for Non-invasive detection of Neurotransmitters (GAP 0182).

SERB

47 lakhs

2022-2025

8

Novel boron-rich B-C, B-O and B-P phases for sensing application in harsh environment: establishing correlation between charge-density distribution and sensing property.

SERB

22 Lakhs

2020 – 2023

9

Development and performance characterization of crosslinked β- cyclodextrin polymer based thin-film composite nanofiltration ceramic membrane

DST

35 Lakhs

Jan 2021-Dec 2023

10

Fiber optic sensors for hydrogen leak detection

CSIR- Mission  mode

25 Lakhs

April 2022 – Sept. 2024

3D-Optical non-profilometer (SNEOX)

   [Sensofar, Germany]


Bio-Potentiostat

[Palmsens B.V., The Netherlands]


Ceramic Multilayer Actuator Test Bench

[aixACCT Systems GmbH, Germany]


CM Furnace from RT to 1600 deg C [USA]


Electrochemical Workstation with insitu spectrometer

[Pine Instrument make, USA]


Gas Chromatograph-Mass Spectrometer

[Agilent Make, Germany]


Impedance analyzer

[Wayner Kerr, India]


Low temperature DSC (Differential Scanning Calorimetry, Sirius D3500

[Netzsch, Germany]


RF-DC Magnetron Sputtering

[Moorfield Nanotechnology Limited, UK]


Sputter coater [Leica microsystems, Germany]


Steady State Solar Simulator, Photo Emission Technology alongwith 4200 Semiconductor characterization system (SCS)

[Kethley TEKTRONIX, USA] 


Tape Caster [Keko Equipment, Slovenia]
| | | |
| --- | --- | --- |
| Name | Designation | Expertise |
| Mr. Shankar Biswas | Senior Technical Officer (3) | Electrical Engineering, Maintenance of electrical equipments, Clean room etc |
| Dr. Sagnik Das | Senior Technical Officer (1) | Material preparation, sensor coating, sensor characterization. |
| Md. Jalaluddin Mondal | Senior Technician(2) | Operation & maintenance of sophisticated instruments and maintenance of gas measurement set up |
| Sk. Md. Mursalin | Technician (2) | Synthesis of sensor materials, processing of sensors & actuators, chemical stock maintenance. |
| Mr. Raju Manna | Technician (1) | Instrumentation (Maintenance & handling of sophisticated instruments ) and fabrication of sensor platform. |
Sl.

No.

Student Name

Designation

Area

Tenure

1.

Ankita Dutta Chowdhury

Supervisor:

Dr. Somenath Roy

JRF

(DBT-NET)

Electrochemical Biosensor

April 2023 -March 2028

2.

Avijit Santra

Supervisor:

Dr. Somenath Roy

JRF-INSPIRE

Flexible Bio-Sensor

March2023 – February 2028

3.

Kamalesh Roy

Supervisor:

Dr. Somenath Roy

Project-JRF

Hydrogen Sensor

August 2022 –

September 2024

4

Sourav Maiti

Supervisor:

Dr. Shrabanee Sen

INSPIRE-SRF

Hybrid nanogenerator

April-2019-March 2024

5

Pounomi Bera

Supervisor:

Dr. Shrabanee Sen

INSPIRE-JRF

Self-powered sensor

September 2022-August 2027

6

Ipsita Kar

Supervisor:

Dr. Shrabanee Sen

CSIR-RA

Electronic Skin

September 2021-August 2024

7

Achintya Mondal

Supervisor:

Dr. Debdulal Saha

Project-JRF

Moisture Sensor

March 2023-February 2025

8

Subhojit Mojumdar

Supervisor:

Dr. Mrinal Pal

INSPIRE-SRF

Diabetic sensor

Oct 2019-Sept 2024

9

Sanjib Dash

Supervisor:

Dr. Mrinal Pal

INSPIRE-JRF

Breath analyzer

Oct 2021 –Sept 2026

10

Debal Ghosh

Supervisor:

Dr. Arnab Mukherjee

Project-JRF

Sept 2021-Dec 2023

11

Pratyasha Rudra

Supervisor:

Dr. Swastik Mondal

INSPIRE-SRF

Structure property correlation

Feb 2019-Jan 2024

12

Anagha Ghosh

Supervisor:

Dr. Swastik Mondal

INSPIRE-JRF

Phase change materials

Oct 2021-Sept 2026

13

Deepak Kumar

Supervisor:

Dr. Shrabanee Sen

Project-JRF

Piezo sensor

July 2022-Feb 2025

14

Sovan deb Sen

Supervisor:

Dr. Susmita Kundu

INSPIRE-SRF

Acetone sensor

March 2019-Feb 2024
Last Updated on June 1, 2023