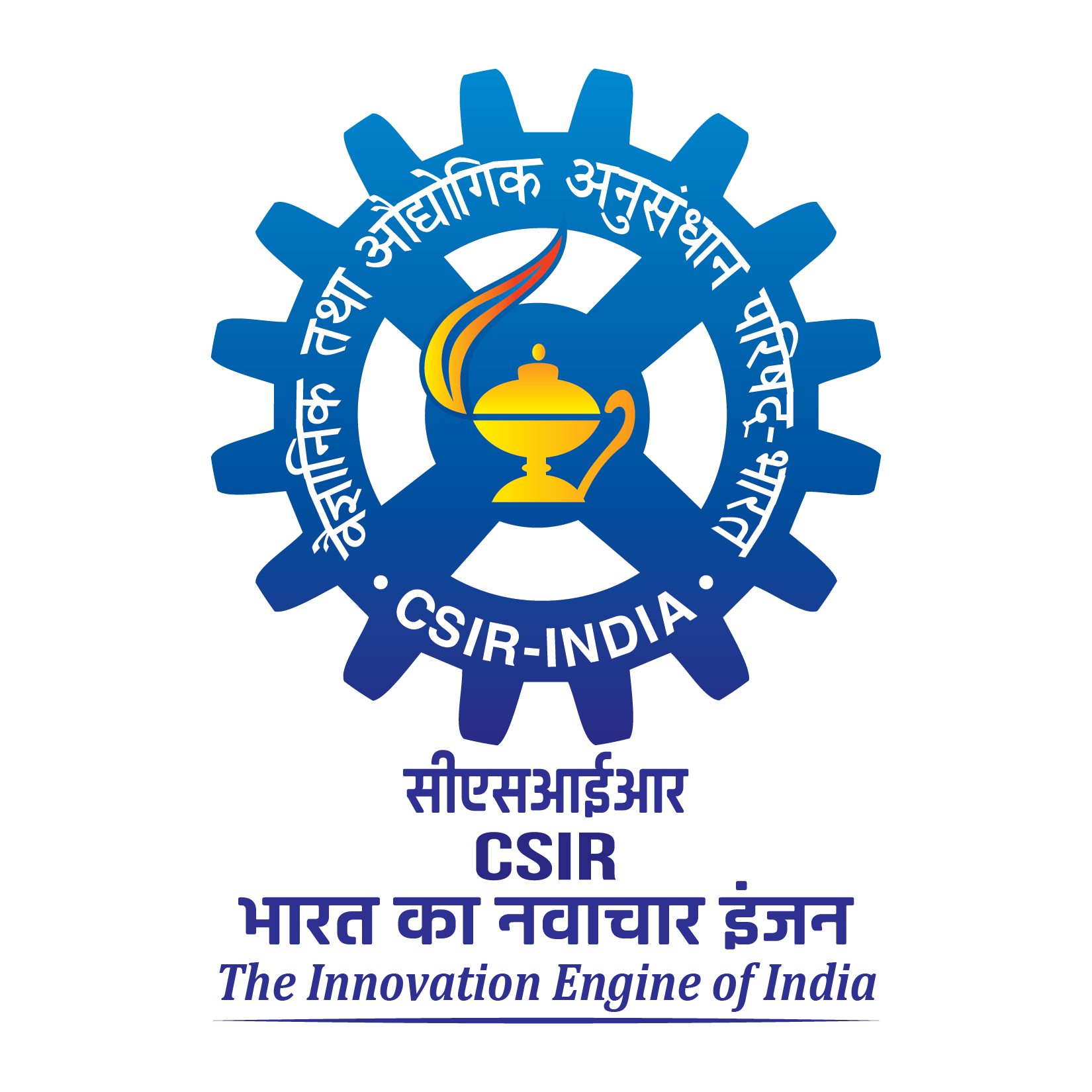 সিএসআইআর-কেন্দ্রীয় কাঁচ ও সেরামিক গবেষণা সংস্থা
सीएसआईआर-केंद्रीय काँच एवं सिरामिक अनुसंधान संस्थान
CSIR-Central Glass & Ceramic Research Institute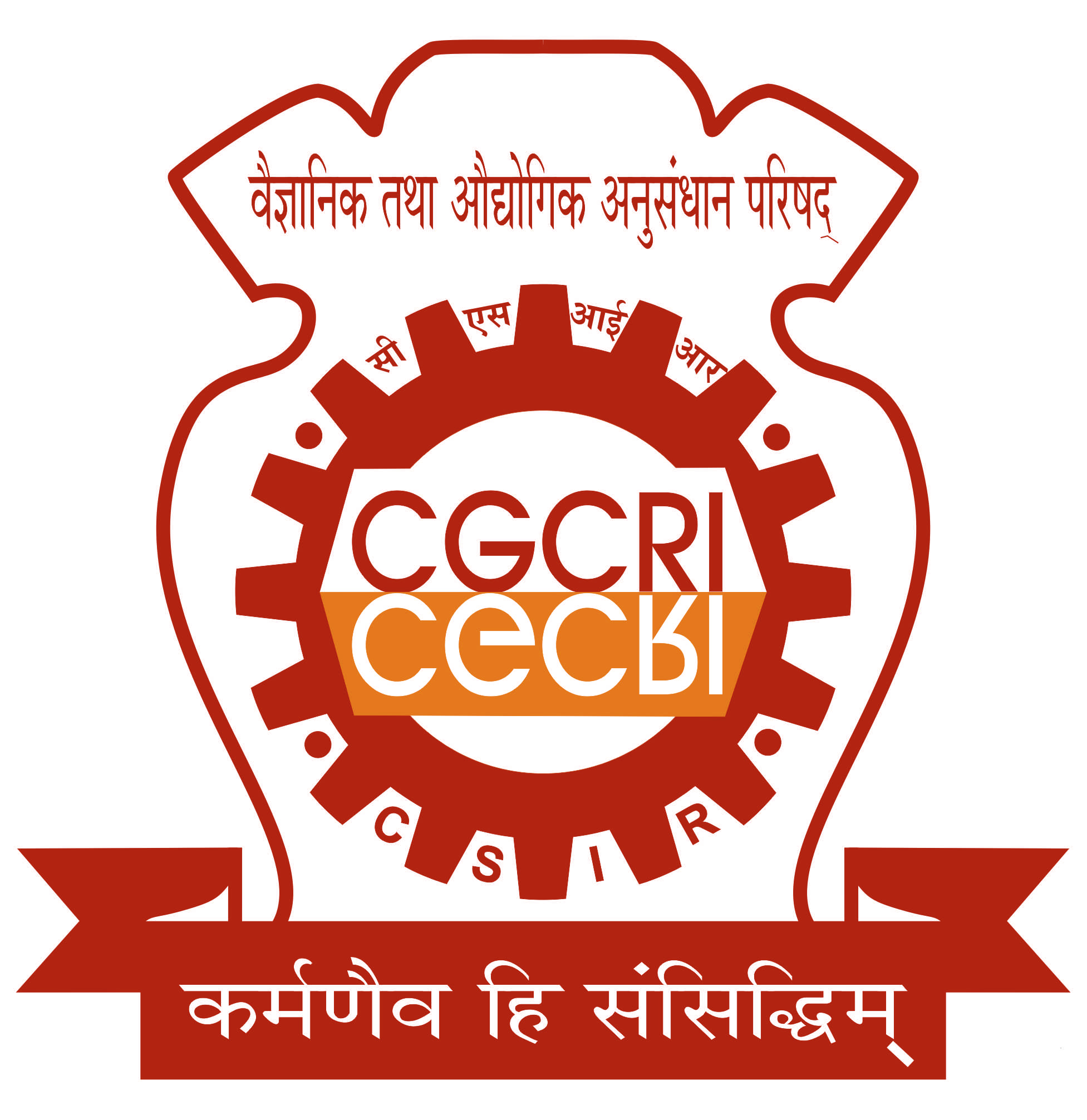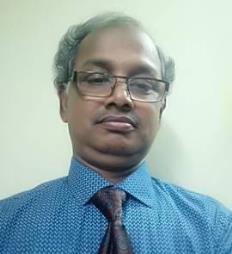 Dr. Sunirmal Jana
Chief Scientist, Staff Officer & In Charge of Director<br /> Cell, SGD (Anti-reflective Coating)
Specialty Glass Division
Director's Secretariat (Staff Officer & In-Charge)
---
Contact Information:
Phone: (033) 2473 3476 (Extn. 3303), +91 33 2322 3303 (Direct)
FAX: +91-33-2473 0957
Mob.: +91 9432355818
E-mail: sjana@cgcri.res.in

Dr. Sunirmal Jana
Dr Jana joined CSIR-CGCRI on 26th December, 1997
(Bio-data)
Professional Career
| Designation | Organisation | Duration |
| --- | --- | --- |
| Brain Pool Fellow | Korea Research Institute of Chemical Technology, Daejeon, South Korea | 2005-2006 |
| Visiting Scientist | National Institute of Chemistry, Slovenia | Year 2008 (under Indo-Slovenian Collaborative Project) |
| Visiting Scientist | INESC Porto, Portugal | Year 2012 (under Indo-Portugal Collaborative Project) |
Education
| Degree | Discipline | University; Year |
| --- | --- | --- |
| B.Sc. | Chem Hons | Vidyasagar University, 1989 |
| M.Sc. | Inorg. Chem. | Kalyani University, 1991 |
| B. Ed. | | Vidyasagar University, 1993 |
| Ph. D. | Science | Jadavpur University, 1998 |
Patents filed / Granted
Indian: 3
"A process of making indium tin oxide (ITO) precursor and dip coated microwave assisted ITO coating on soda lime silica glass therefrom", Prasanta Kumar Biswas, Sunirmal Jana, Aparajita Mallick and Soumya Sankar Ghosh (Indian Patent, Ref. No. 0011NF2013, Filing date: 19.02.2013, Application No. 0464DEL2013, Patent No. 302149, dated 12.10.2018.
"Spongy tin doped indium oxide (ITO) and process for the preparation thereof" Prasanta Kumar Biswas, Sunirmal Jana and Nilanjana Das (Indian Patent, Filing date: 15.05.2012, No. 14850DEL2012). Patent No. 299031, dated 20.07.2018.
"A process of making vitreous coating composition suitable for yellow variety brass substrate" Sunirmal Jana and Amitava Majumdar, Indian Patent, Application: 260/DEL/2000 A, Filing date: 2000-03-16, Publication date: 2006-12-08, Patent No. 213225.
►Awards:
● Distinguished Scientist (Thin Film) of Venus International Research Awards (VIRA-2016) by Venus International Foundation, Chennai, India in 2016
● Poster Paper Awards: 2 Nos.
►Elected Council Member:
● Indian Ceramic Society, Kolkata, India for three consecutive terms (Term 1: 2015 and 2016; Term 2: 2017 and 2018; Term 3: 2019 and 2020)
● Materials Research Society of India, Kolkata Chapter
►Editorial Board Member/Editor: Advances in Nanoparticles (Scientific Research Publishing, USA), Journal of Advances in Nanomaterials (Isaac Publishing, Hong Kong), Source Journal of Nanoscience and Nanotechnology (USA), Scholars Reports under Nanoscience and Technology Section (USA), Journal of Material Science Nanoengineering (Neonex International Online Publishing Pvt. Ltd, India).
►Chief Editors Chairs: International Conference on Energy Technology and Environmental Engineering (ICETEE 2019), Nov. 22-24, 2019, Nanning, China.
►Members:
● International Society for Development and Sustainability (ISDS LLC, Japan), (Membership No. M171690 August, 2017)
● Senior Member of International Engineering and Technology Institute (IETI), Kowloon, Hong Kong
● International Organizing Committee of 3rd World Congress & Expo on Nanotechnology & Materials Science, 25-26 March, 2019, Dubai, UAE
● International Organizing & Programme Committees of Global Conference on "Carbon nanotube and graphene technology", organized by Scientific Federation, Milan, Italy during 28-29 March, 2019
● International Organizing Committee of 2nd World Conference & Expo on "Biomedical Engineering", on the Theme, "Exploring Clinical Potentialities Through Biomedical Engineering and Technology", 8-9 July, 2019 at LAS VEGAS, USA
● International Organizing Committee of International Conference on Graphene and Novel Nanomaterials (GNN 2019) 9-11 July, 2019, Bangkok, Thailand
● International Organizing & Scientific Committees of 5th Edition of Global Conference on Catalysis, Chemical Engineering & Technology (CAT 2019), 16-18 September, 2019, London, UK
● International Technical Programme Committee of Third International Conference on Materials Chemistry and Environmental Protection (MCEP 2019), 23-25 November, 2019, Xiamen, China
● International Organizing Committee of Euro Conference on "Catalysis & Chemical Engineering Advancements", 9-11 September, 2019 at Rome, Italy
Thin films, nanomaterials and specialty glasses for different applications:
Dielectric, semiconducting and conducting metal oxide thin films
Nano/micro patterning of sol-gel thin films
Graphene incorporated polymers
Graphene based nanocomposites
Nanostructured semiconductors
Luminescent materials
Organic-inorganic hybrid materials
High density lead silicate glass
Notable Research Contribution
Developed a process for fabrication of superhydrophobic and superoleophilic antibacterial coating on cotton fabric
Developed soft lithography based patterned thin films as grating coupler planar optical waveguide sensors
Developed a process for polyurethane based anticorrosive nanocomposite for application as shoe outsoles for marine environment
Developed honeycomb-structured macro with nested mesoporous indium zinc oxide conducting sol-gel based thin film for optoelectronic applications
Developed tin doped indium oxide (ITO) foam with microwave absorbing property
Developed a process for deposition of ITO coating on window glass (100-300 mm to 150-300 mm) for different applications
Developed a process for making sol-gel based low-emissivity coating on glass (size: 12 inch x 12 inch; emissivity: 0.4; visible transmittance: >75%; sheet resistance: ~30Ω/)
Developed and supplied high density (>5.0g/cc) radiation shielding window glass (size: 150 x 150 x 100 mm3)
Developed low temperature glass/ceramic coatings (gold) on brass. The process had been transferred to M/S Vamja Engineering (P) Ltd., Survey No. 209, Plot No. 2/3/4, Veraval (Shapar), Dist.-Rajkot, Gujarat (1998).
SCI/Peer Reviewed Journals: About 65 ;
Book Chapters: 5;
In Conference Proceedings: 8;
Conference/Seminar Abstracts: 65
Selected Papers (Five):
"Anti-biofilm activity and food packaging application of room temperature solution process based polyethylene glycol capped Ag-ZnO-graphene nanocomposite", Atanu Naskar, Hasmat Khan, Ratul Sarkar, Santosh Kumar, Dipankar Halder and Sunirmal Jana*, Materials Science and Engineering C 91 (2018) 743-753. DOI: 10.1016/j.msec.2018.06.009. Impact Factor: 5.08
"Polyaniline Coated Graphene Hybridized SnO2 Nanocomposite: Low Temperature Solution Synthesis, Structural Property and Room Temperature Ammonia Gas Sensing", Susanta Bera, Susmita Kundu, Hasmat Khan and Sunirmal Jana*, Journal of Alloys and Compounds 744 (2018) 260-270. DOI: 10.1016/j.jallcom.2018.02.034. Impact Factor: 3.779
"Hierarchically-structured macro with nested mesoporous zinc indium oxide conducting film", Susanta Bera, Moumita Pal, Saswati Sarkar and Sunirmal Jana*, ACS Applied Materials & Interfaces, 9 (2017) 4420–4424. DOI: 10.1021/acsami.6b13143. Impact Factor: 8.097
"Design, Fabrication and Characterisation of Over-Coupled Long Period Fibre Grating Coated with Sol-Gel based Silica-Titania Thin Film as High Refractive Index Overlay Coating Towards Bio-Sensing Application", Palas Biswas, Francesco Chiavaioli, Sunirmal Jana, Nandini Basumallick, Cosimo Trono, Ambra Giannetti, Sara Tombelli, Aparajita Mallick, Francesco Baldini, and Somnath Bandyopadhyay, Sensor & Actuator B: Chemcal, 253 (2017) 418-427. DOI: 10.1016/j.snb.2017.06.139. Impact Factor: 5.667
"ZnO graphene nanocomposite: Soft Chemical Synthesis, Characterization and Interaction with Bovine Serum Albumin Protein", Atanu Naskar, Hasmat Khan, Susanta Bera and Sunirmal Jana*, Journal of Molecular Liquids 237 (2017) 113-119. DOI: 10.1016/j.molliq.2017.04.074. Impact Factor: 4.513
Inaugurated Science & Arts Exhibition and delivered a popular talk (in Bengali) on Nanomaterials in daily life (দৈন্যন্দিন জীবনে ন্যানো ম্যাটেরিয়ালসˎ) at Jadavpur N. K. Pal Adarsha Sikshayatan, Kolkata 700 031 on 29th January, 2019.
"ZnO-graphene based nanocomposites for biomedical applications", International Conference, FIPSPHYSIOCON-2017 organized by VII Congress of Federation of Indian Physiological Societies (FIPS) & XXIX Annual Conference of Physiological Society of India (PSI) and Defense Institute of Physiology and Allied Sciences (DIPAS), DRDO, Delhi held at Conference Auditorium, Vallabhbhai Patel Chest Institute, University of Delhi, Delhi-110007 during 5-7 November, 2017.
"Structural, optical and optoelectronic properties of sol-gel based metal oxide thin films", Annual Research Meet ARM-2016 of Venus International Research Awards-VIRA 2016 by Venus International Foundation, No. 1, Ganesh Nagar Main Road, Adambakkam, Chennai 600088, India, held on 3rd December, 2016 at Hotel Le Meridien Chennai, India
"Surface Pattering of Sol-Gel Thin Films by Soft Lithography", International Conference on "Alumina and other functional ceramics (AOFC-2015) held during 11-13th March, 2015 at CSIR-Central Glass and Ceramic Research Institute, Kolkata jointly organized by Indian Ceramic Society and CSIR- CGCRI, Kolkata, India
"Nanostructured ZnO Based Sol-Gel Thin Films as Recyclable Photocatalysts", Third International Conference on Recycling and Reuse of Materials (Semi Conductors, Ceramics, Glass, Metals, etc) and their Products (ICRM-2014), Kottayam, Kerala, India during April 11-13, 2014 at International and Interuniversity Center for Nanoscience and Nanotechnology (IICNN), Mahatma Gandhi University, Kottayam, Kerala, India
"Soft Chemical Synthesis of Functional Nanostructured Materials", in connection with CSIR-CGCRI DRDO Collaborative Project (Defence Laboratory, Jodhpur, dated 07.10.2013)
"Nanostructured Materials by Soft Chemical Processing" at INESC Porto, Portugal on 29th March, 2012
"Design, Preparation and Characterization of Nanostructured Materials by Wet Chemical Method", at National Seminar on Crystal Growth (NSCG-XVI) in collaboration with Indian Association for Crystal Growth (IACG) during 19-21, January, 2012 organizing by Department of Physics, Aditanar College of Arts and Science, Tiruchendur-628216, Tirunelveli, Tamilnadu, India
"Soft chemical processing of nanostructured semiconductors and their characterization" at Asia-Pacific Workshop on Materials Characterization, organized by Crystal Growth Centre, Anna University, Chennai during 22-24 September, 2011
"Synthesis and Optical Properties of Luminescence Active Nano Materials" at International Conference on Advancement of Nanoscience and Technology (ICOANN – 2010) organized by Department of Nanoscience and Nanotechnology, Alagappa University, Karaikudi 630 003, India during 1-3 March, 2010
"Synthesis and Optical Properties of Some Oxide and Chalcogenide Semiconductor Nanocrystals" at UGC sponsored National Conference on Recent Trends in Crystal Growth, Thin Films and Nano-structured Materials (Crystal-Nano-2009) held on 5-6th August, 2009, organized by Department of Physics, Aditanar College of Arts and Science, Tiruchendur — 628216, Tuticorin (district), Tamilnadu, India
"Glass-ceramic coating for industrial and engineering applications" at National Seminar on Role of Surface Coating in Corrosion Protection and Decoration-Millennium Next" organized by IRL Students Re-union Committee, Kolkata, West Bengal on 29 April, 2000
►Completed: 4 [CSIR-NET, UGC-NET, UGC-RGNF, DST Project Fellow]
►On-going: 2 [CSIR-SRF, thesis to be submitted soon; DST Inspire SRF]
M.Tech./ B. Tech. / M.Sc. Project Supervision:
►M. Tech.: 3 (Completed)
►B. Tech. / M.Sc.: 12 (Completed)
Teaching Interest/Expertise:
Fundamentals of thin films
Structural and functional thin films/coatings
Sol-gel processing for thin films and nanomaterials including quantum dots, nanowires
Structure and property of nanostructured semiconductors
Nano/macro lithography for patterning of dielectric/metal oxide semiconductor sol-gel based thin films
Graphene and carbon nanotubes
Luminescent organic-inorganic nano hybrid materials
Last Updated on May 15, 2023