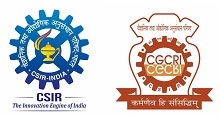 সিএসআইআর-কেন্দ্রীয় কাঁচ ও সেরামিক গবেষণা সংস্থা
सीएसआईआर-केंद्रीय काँच एवं सिरामिक अनुसंधान संस्थान
CSIR-Central Glass & Ceramic Research Institute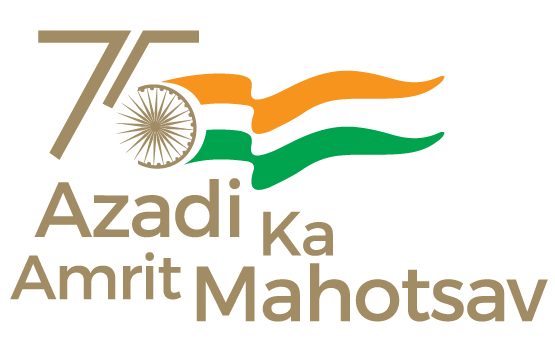 Knowledge Resource Centre
KNOWLEDGE AND IP MANAGEMENT DIVISION
Knowledge is among the key drivers of economic growth and within institutional settings, knowledge represent the fundamental quantifiable parameter of organizational functioning. Research organizations create knowledge by leveraging existing knowledge; a paradigm that makes knowledge management of particular importance. Institutions creating and utilizing knowledge are thus mandated to evolve mechanisms to store, share, disseminate, protect and analyze their knowledge resources towards public and societal goods in order to improve organizational effectiveness; and to mainstream organizational goals with socio-economic development.
To this end, the newly created Knowledge and IP Management Division works in an intercalated framework of knowledge dissemination, knowledge protection, knowledge warehousing and knowledge analytics. Keeping in view the current organizational structure, the aforesaid framework is essentially arranged into independent functional units that have overlapping deliverables.
Knowledge Dissemination: This is achieved through compilation, collation and dissemination of institutional knowledgebase through publications and reports.
Knowledge Protection: This is achieved through a robust and well-organized intellectual property management system, that is effectively front-ended with the central IP management system of CSIR.
Knowledge Warehousing: This is achieved through the existing knowledge resource centre comprising of books and periodicals that is also integrated with the national digital access systems comprising of online journals and databases.
Knowledge Analytics: This is achieved through a policy research approach based on integrative functioning of all the above units. This component is envisaged to provide a decision support system for the Director in planning institutional growth paths.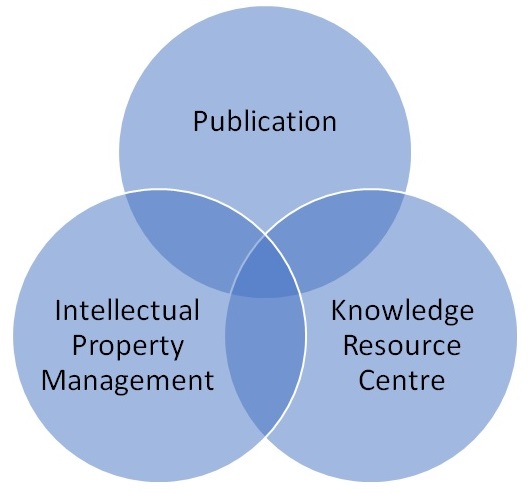 Divisional Structure and Composition:
As mandated by the Institute, the division functions through leaders for each functional unit who are assisted with technical and support staff. The overall functions of the division are coordinated by a Mentor.
The current incumbents of the Division are as follows:
Debashis Bandyopadhyay (Dr.), Senior Principal Scientist (Head)
Monjoy Sreemany (Dr.), Principal Scientist (Leader – Publication)
Ashis Mandal (Dr.), Principal Scientist, (Leader – Intellectual Property Management)
Nandini Basu Mallick (Dr.), Senior Scientist (Leader – Intellectual Property Management)
Chandana Patra (Dr.), Principal Technical Officer (Leader – Knowledge Resource Centre)
Sukamal Mondal, Principal Technical Officer (Publication)
Bidhan Chaudhuri, Senior Technical Officer – III (KRC)
Subhendu Chakraborty, Senior Technician – III (IPR)
Dharma Balmiki, Assistant Manager-cum-Storekeeper (Publication)
For more detailed information on each functional unit, please follow their individual pages:
Last Updated on April 1, 2021